AppValley VIP is the latest app installer which can help you to install your favorite apps and games for free. AppValley is one such apps store which brings a wide range of tweaked apps, ++apps, modified games on your iOS device. To download AppValley we will guide you below with the complete assistance in case an error occurs.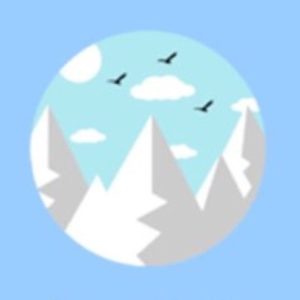 How to Download AppValley VIP on your iOS device:
We are going to show you the way to download AppValley on your iOS device. Get your iOS device connected to Wi-Fi or Cellular data, and just follow the steps below.
Open the above link button,
or, Open [ link ] then tap on Allow.
On the web page tap on Install AppValley
On the pop-up window tap Install.
Wait for a few moments, it will take some time to get AppValley completely installed on your device.
Now the installed AppValley icon will be available on device Home Screen.
Download AppValley VIP on your iOS device is now worthy to get your favorite apps, games those are not available on the App Store. Here we are going to show you how to download AppValley VIP on your iOS device.
iOS users have found a way to access the modified and advanced features that Apple doesn't provide in their standard App Store. They can use jailbreak and install Cydia and then get ready to experience a whole new world of apps. But what about Android users?
Although Android users experience much more flexibility in terms of apps, data storage, and transfer, they have always been deprived of this one option to jailbreak and make their devices more exciting by installing these advanced features and apps.
Well Not Anymore, in the scenario of jailbreaks disappearing, a new app installer AppValley has been introduced for iOS users to make use of all those features without the need to jailbreak.
The good news for Android users is even they can install this app installer called AppValley and utilize all the benefits of modified apps and features which were only available to iOS users till now.
What is AppValley App?
AppValley is an unofficial app store that gives iPhone and iPad users access to third-party mobile games and applications listed exclusively on the app installer. The listed apps and games are all unique and safe to use. The service is also being rolled out for Android apps. AppValley app is available for download for both iOS users and android users but Android users will have a limited variety of apps until we verify the apps submitted by developers.
Safety is a priority:
How safe is AppValley? Every trustworthy app installer should be safe and secure to use. It guarantees the security of all users by subjecting all apps to a 3-stage quality check. T
he first stage of the security check involves the app developers where the app is continuously and repeatedly tested for stability before being sent to the store.
In the second stage, the app is still not available for public installation. At this stage, the app is beta tested by highly experienced users from our official Reddit channel.
If needed, the app is returned to the developer for improvements. An app that passes stage two testing must be subjected to a special internal final test. Apps will only be added to the AppValley store only if they successfully pass stage two and stage 2 testing. However, in rare cases, even with this kind of rigorous testing a faulty app may pass unnoticed especially after receiving updates. We, therefore encourage users to use our official Twitter page to report any rogue, non-working, and faulty apps.
Forget Jailbreak, AppValley is safe and secure:
Jailbreak invalidates the warranty of your device. What happens when you go through jailbreak on a new device then you encounter problems? The manufacturer is automatically going to disown your device. AppValley, however, gives you the best alternative way to get that tweaked app on your device safely without invalidating your warranty. Notably, we do not host any prohibited content and the AppValley store is 100% safe and secure. Jailbreak is synonymous with "rooting" for android users.
Fast and Reliable Customer support:
Have you used other app stores where nobody cares about their experience with their apps? Well, AppValley is different in that our customer support staff are always available to help you with any queries you may have. This is one of the reasons why our fan base has grown to 1 Million+ active app downloads. You can reach our dedicated customer support professionals through our social media pages and on our website to get your issues fixed in no time.
AppValley VIP Features:
There are few features explaining below to know more about AppValley.
AppValley is user-friendly and only some very simple steps to follow to get it.
Users don't need to have any special technical or coding knowledge to make use of it.
No jailbreak tool is required to get AppValley download and install.
No Apple ID is required, that means your device is safe.
If you want to take a break from AppValley, it can be easily deleted.
All the apps and games get updated on a regular basis.
AppValley Not Working Fix:
If the installed AppValley is not working on your device or if it is showing 'Untrusted Enterprise Developer'.
Go to Settings > General > Profile and Device Management, find the AppValley Profile, tap on it. now tap Trust.
Once the Configuration Profile is trusted, you will be able to open AppValley and start looking for your favorite apps and games.
If you like the app on your device and enjoy the download of the apps and games, comments below to let know how you like it, follow us on Facebook to get the latest updates.